Atopic Dermatitis in Adults: Epidemiology, Risk Factors, Pathogenesis, Clinical Features, and Management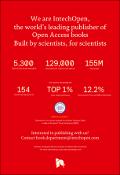 Abstract
Atopic dermatitis (AD) is an itchy chronic relapsing inflammatory skin condition mostly affecting children than adults. Eczematous conditions are common worldwide with increase in the prevalence in both developed and developing countries. AD in adults is of two types – the first type starts as AD in childhood and gradually progresses to adulthood (Persistent AD) and the second type results from AD developing in adulthood (Adult-onset AD). The article reviews and discusses this condition in adults considering the epidemiology, risk factors, pathogenesis, diagnostic criteria, and management of this condition.
Keywords
Atopic dermatitis
,
Adult
,
Adult-onset Atopic dermatitis
,
Eczema
,
Research Subject Categories::MEDICINE
Citation
Oninla, O. A., Akinkugbe, A. O., Otike-Odibi, B. I., Oripelaye, M. M., & Olanrewaju, F. O. (2021). Atopic Dermatitis in Adults: Epidemiology, Risk Factors, Pathogenesis, Clinical Features, and Management. In Atopic Dermatitis-Essential Issues. IntechOpen.
Collections