Educated Elite Organizations in Ibadan 1900-1930: A Historical, Cultural and Socio-economic Study of an African City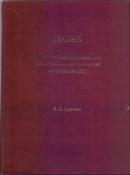 Abstract
A major impact of the spread of Western education in Ibadan was the rise of an educated elite. This elite was quite articulate as it formed itself into several successive organizations over the years. The organizations, in turn, have been in different shades but all of them ably portrayed the shifting focus of the educated elite in the period under examination. Placed in the context of the wider community, these organizations represented the self-consciousness displayed by members who saw themselves as a group different from the rest of society because of their acquisition of Western education. This paper examines five of the early elite organizations in Ibadan, namely, the Egbe Onife Ile Yoruba (Society of Lovers of Yorubaland), the Egbe Agba O. Tan (Elders-Still Exists Society), Ibadan Native Aboriginal Society, Egbe Ilupeju (Community-Comes- Together Society) and the Ibadan Progressive Union. Since the focus of this chapter is on organizations formed by the educated elite between 1900 and 1930 (as a way of assessing the role of that select category in the society) religious organizations such as Church or Muslim groups, dance/ social clubs, and professional guilds are excluded from this study. It is the view of this chapter that elite organizations have been positive agencies of internal development and have boosted the morale of the community during the intimidating experience of colonial rule. More importantly, these different organizations highlighted, albeit subtly, major changes in the collective psyche of the educated elite at its perception of its own role in the society- a pointer to its intellectual development.
Keywords
Educated Elite
,
Organizations
,
Ibadan
,
Community
,
Research Subject Categories::HUMANITIES and RELIGION::History and philosophy subjects::History subjects
Citation
Adeboye, O. A. (2000). Educated Elite Organizations in Ibadan 1900-1930 in G.O. Ogunremi (ed.), Ibadan: A Historical, Cultural and Socio-economic Study of an African City, Lagos: Modelor Press, 54-68.