Adam AI-lIuri and Neo-ijtihad: An Examination of His Legal Views on Ramadan Fasting in Nigeria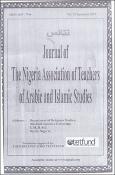 Publisher
Nigeria Association of Teachers of Arabic and Islamic Studies (NATAIS)
Abstract
Shaykh Adam Ibn Abdullah al-IIuri was one of the rare erudite scholars in Africa continent in twentieth century who contributed a lot to the development of various Islamic disciplines. The Arabic School (Markazu 't-Talimi '1-'Arabi AI-Islami) established by him in 1952 has produced several Islamic scholars who specialised in different areas of Islamic disciplines. The objective of this study is to examine some of the neo-Ijtihad exercises of AI-Iluri on the jurisprudential issues surrounding the observance of Ramadan fasting in Nigeria such as the universal and geographical application of moon sighting, personality of the moon-sighter,number of moon-sighters, textual and artificial calculation of moon sighting and day of doubt (Yawm As-Sakk) which always serve as jurisprudential controversy on the commencement and termination of Ramadan fasting among Nigerian Muslims. Research method used in this study is expository, descriptive and analytical so as to come up with the relevance of AI-Iluri's neo-ljtihiid legal exercise to Nigerian environs. Conclusively, the study makes a finding that local related jurisprudential issues should be better handled by local Islamic scholars than consulting foreign materials from the author who may not be aware of the situation and circumstances peculiar to the environment. The paper therefore recommends that Nigerian Muslims should inculcate making use of the neo-ljtihiid legal exercise of their local scholars as a token of appreciation of their scholarship and a form of encouragement for them to do more in proffering solutions to some emerging problems among the Nigerian Muslims .
Keywords
Shaykh Adam Ibn Abdullah al-IIuri
,
Islamic disciplines
,
Rahamadan fasting
,
Nigeria
,
Research Subject Categories::HUMANITIES and RELIGION::Religion/Theology::Islamology
Citation
Adegoke, K.A. (2017). Adam Al-Ilūrī and Neo-Ijtihād: An Examination of his Legal Views on Ramaḍān Fasting in Nigeria, Makinde, A. K (ed.), Journal of Nigeria Association of Teachers of Arabic and Islamic Studies (NATAIS), Department of Religious Studies, Obafemi Awolowo University, Ile-Ife, Vol. 20, 11-25.